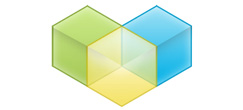 Imaging Consultants of Essex, P.A.(ICE) has been a successful, independently run, combined hospital and outpatient based private practice for just over four decades. A truly multi-specialty group including Interventional Radiology services, a bustling Mammography service (including breast MR and intervention), a combined Nuclear/Cardiac Division, Body Imaging, Neuro, and MSK.
The primary hospital is a world-renowned 600 bed teaching hospital, home to one of the largest Transplant programs in the USA, the state's only comprehensive Burn center, a Stroke center, a Cancer center, etc. with nearly 2000 physicians on staff.
Our relationship with the greater hospital network system and administration is robust with key members of ICE holding Medical Staff positions and various committee appointments.